Here are the Bang and Clang Sponsored Shooters:
Half a Hand Henry aka Heather Kresser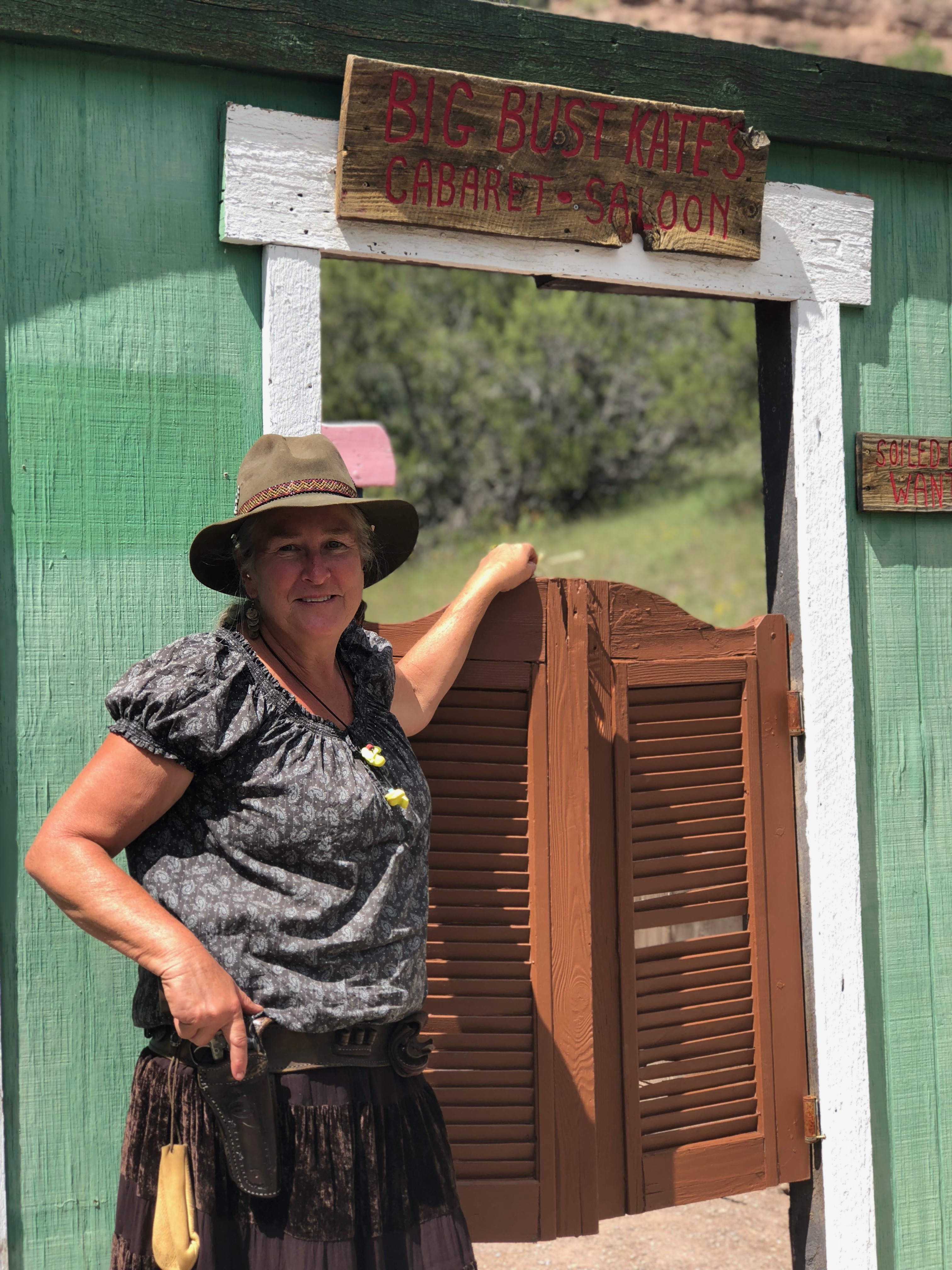 Half a Hand Henry has been shooting for Bang and Clang for many years. She and Slippery Steve (original owner of Bang and Clang) shot together and developed their relationship.
Not to ruin a great relationship we asked her if she wanted to stay associated with us. She has tested what we are now making for bullets and said yes.
She is a SASS State, National and World Champion many times over.
Slick McClade aka Jason Robinson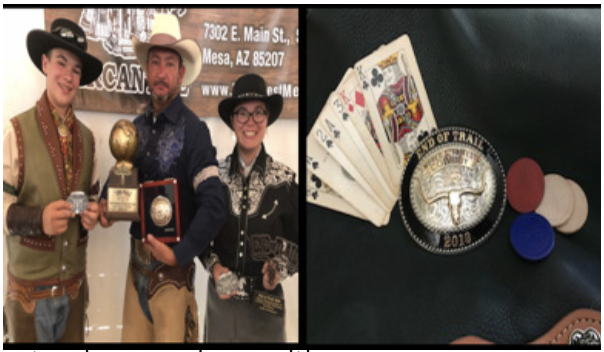 I met Slick at Bordertown. He was looking for a bullet sponsor. I gave him some of our coated bullets to test and he liked them a lot. He found them to be clean and accurate.
He's now using them in all his matches.
He recently finished 2018 End of Trail Match by winning B-Western
World Championship and also winning the title for "Worlds Fastest Cowboy".
He is a SASS State, National, and World Champion using Bang and Clangs Bullets.
Slick's daughter has won her first State Championship as a Junior. She's using our
bullets and we welcome her aboard. Congratulations.
Slick offers one of the world's finest competition rifle action jobs for Marlins. He also customizes revolvers with octagon barrels and adds solid brass sights.
Numerous gun parts and other merchandise are also available in his online store.
Jason Robinson, Slick McClade
Matches and wins keep coming.
Slick won the top male category at the 2018 Hell Fire Cajun Mardi Gras Match in September using of course our bullets.
In the past couple years David Olhasso has achieved many different titles in multiple shooting sports including USPA, Steel Challenge, ICORE, 3-Gun, and IDPA.

He is a shooter for Ruger and some of his National and World Titles include: First USPSA Production Grand Master, 2015 USPSA National Revolver Champion, 2015 World Speed Shooting Champion,
3 Time International Revolver Champion, IPSC World Shoot Revolver Gold Medal Team Winner, and IPSC World Shoot Production Gold Medal Team Winner.
He has demonstrated that he is an accomplished winner across an assortment of events using an extensive variety of firearm types.
James McGinty started shooting local competitions with his father since he was a child. At the age of 15 James was a master in the Enhanced Service Pistol division.
When James participated in the IPSC World Shoot Junior Open Team, USA won gold in 2008! One year later, James won the IDPA World Championship title in the ESP division.
James has been recently competing in ICORE, 3-Gun, IDPA, USPSA, Steel Challenge, and always finishing at the top of his divisions, he is also another shooter for Ruger!
Regulator Johnson aka George Martin SASS 105,962
Well hello. Regulator Johnson is me!!. I'm new to SASS. I have been using our bullets in ICORE, USPSA and Steel matches. Testing different coatings, velocities, bullet styles and different guns. Most are working perfectly. I have an 8 shot revolvers in 38 Super and 357. Both are working well. We are all shooters, compete regularly, have years of experience and knowledge and just love shooting revolvers.
He (George) is just Old and In the Way. Over the hill and having a great time.
Keep an eye out here for 2 new shooters.

We are working with new shooter that are at the top of their game. They are testing our bullets to confirm that they are as great as advertised. About the time of Shot Show 2019 some announcements will be made.